Prepare students for lives that reflect, serve and honor God
Unlock potential of individual students
Shape Godly philosophy and allow students to engage and transform culture
Train leaders and teach skills for better leadership practices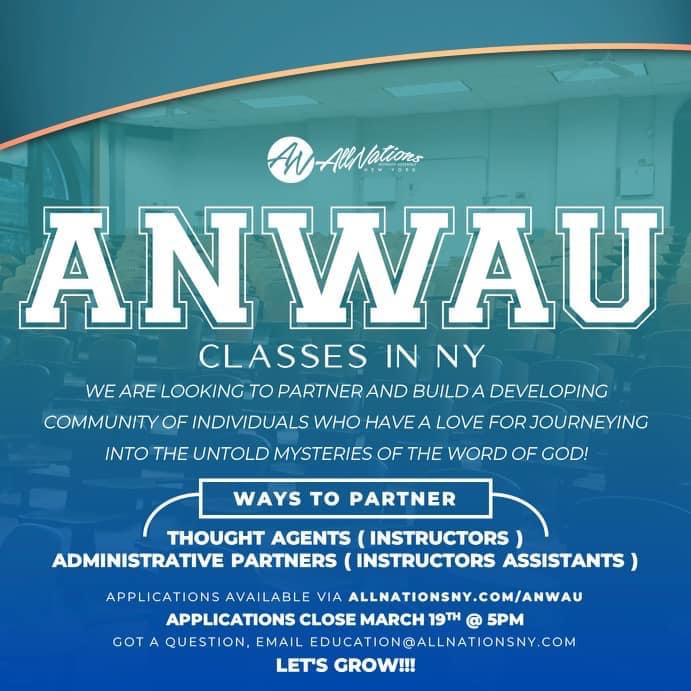 Sunday school is gone, the University is here!
We are super excited to announce ANWAU in New York!
We are on an ambitious pursuit to be uncommon in our approach, angles, and efforts in teaching in order to stir a hunger, and rekindle the flame for God's word!
If you desire to:
⁃Prepare students for lives that reflect and honor God
⁃Unlock potential
⁃Engage and transform culture
If yes was your response, we are looking for YOU!
Thought Agents (Instructors)
Administrative Partners (Instructors Assistants)
Applications close March 19th @5pm